londons leading
rubbish removal company
We work hard to provide to our clients the highest quality CLEARANCE services.
learn more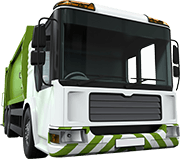 what we do
We work hard to provide to our clients the highest quality CLEARANCE services.
would you like to call us?
We are available from Monday to Sunday from 07:00 to 22:00
☎ 020 3540 8131
why choose
our services
Are there piles of waste laying around in your home or office? Would you like to have them removed, without having to wait weeks for a permission to hire a skip?
prices start
at just £70
view now
we come to you
Rather than having to drive around with all of the rubbish in your car or to even contemplate hiring a van.
at your convenience
We want to make sure that you get clearance services at your convenience.
competitive prices
There is no longer any need to worry about the best way to hire rubish removal services.
testimonials
What the clients say about us
Lauren D.

As soon as I saw how much rubbish was in my backyard, I knew who to call - this team! Same day service and it was all cleared in record time with amazing results too!

Gigi

The team emerged punctually and did the job rapidly and expertly. I coughed up what had been discussed prior to this. All in all, I am delighted with the service!

Charlie Reid

Exceptionally pleased with Waste Collection. Excellent service at an extremely low rate. An incredible waste disposal company.

Drew and Andrea

Rubbish Disposal provided a super rubbish clearance service for us, it was fast and thorough, thank you.
view more
The Best Way to Get Rid of Rubbish is to Call in The Experts
When it comes to house clearance in the United Kingdom, there will be company after company competing for business.
Every one of which will offer you the world, but only one house clearance company can truly offer you such.
Rubbish Waste offer the leading rubbish removal services in the country and it isn't difficult to see why. You have arrived on our home page for a reason and odds are it is because you want to use our hard-working staff.

Each member of our team comes fully vetted and complete with full uniform and ID cards. They also use the very latest in clearance services equipment and technology, along with one of more of our fully insured vans.

We offer a wide range of services, so we have you covered no matter what you need.
It is our belief that when it comes to clearing services that you want a name you can count on, so speak to us today on 020 3540 8131 for more information.

The United Kingdom is a vast area, spanning several different countries. It means that when you are looking for office clearance or general clearing services, you will want to find a company who understand the geographical elements.

You will never find us at a loss when it comes to where to dispose of your goods.
Live in a rural area? No problem, wanting specialist flat clearance services? Don't worry, as we offer that option to customers as well.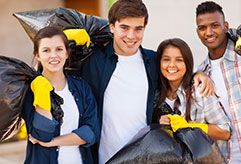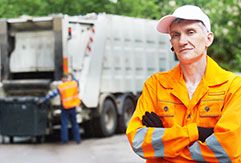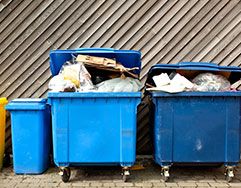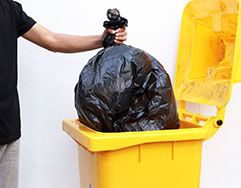 When it comes to our clearing services team, there is no job too big or too small.
Next time you need a name in the clearance world that you can count on, pick up the phone and give our team a call.

Our customer service team will then point you in the right direction with a free no obligation quote. Cost effective, highly skilled and fully insured, use us and rest easy knowing that your waste removal job is in capable hands.

It doesn't matter whether you require commercial clearance, garden clearance or flat clearance, our clearing services can help.
You have found us for a reason, because you clearly want the best service currently in the United Kingdom.

We start as we mean to go on,
by employing the very best
names and staff in the world of clearance.
Our staff will handle every aspect of the junk removal process meaning that you will never even have to lift a finger.

Each job we take on is handled with ruthless efficiency, by using the very best techniques in the field along with a vast fleet of vans. Speak to our team today on 020 3540 8131 and they will talk you through what we offer in more detail.
you like what we do?
And you would like to hire us?
get a quote
latest from our blog
Read our latest articles on the trends of the rubbish industry
Getting rid of Unwanted Junk

Handy Tips on Where to Start with Junk Removal After years of accumulating various items for all different purposes across life, you might find you're now stuck with a...

Read Article
Areas We Cover
---
Our Testimonials
Two people came for waste disposal and removed the waste in a blink of an eye. The team leader was great and made all the needed communication easily. I was certainly happy when they came and did a great overall job.
1The men from this company came at the right time, and their services were top-notch. Thank you for coming. I will hire you again any day I need my waste removed.
I booked a rubbish clearance with Rubbish Waste and was very happy with the service provided on the day. There was nothing to do on my part. I just left them to it. It was just the service I was looking for.
I enjoyed working with Rubbish Waste because they were efficient, respectful, and professional. They were customer-oriented and took all their time listening to all my instructions. I have appreciated their services so much.
Because of what I needed to collect, I thought the rubbish clearance would cost a lot. They gave me a great quote. I bit their hands off and received a speedy, professional service, just what was needed, on the day.
My experience with Rubbish Waste rubbish disposal was great. They deposited all the waste just as promised. I found them to be professional and timely when they came.
I'm pleased to hire waste collection services from this company. I recommend all my friends to rely on these services in the future. Two workers came and engaged in the rubbish removal process fast.
Workers from Rubbish Waste did an excellent job. They came early in the laid frame time. Besides, they were pleasant, clean, and always willing to help me with rubbish disposal.
I'd never hired a waste removal company before. So, when the situation called for it, I did my research. I hired Rubbish Waste for the job and things went swimmingly. I'd thoroughly recommend them and will certainly hire them again if I ever need any other rubbish collecting.
What a wonderful experience! Their rubbish removal men were communicative, timely, and always ready to help. Call them any day, and they will assist you dispose of junk.
They sent a hard-working team to deal with junk removal. They delivered high-quality and top-notch services.
The professional house clearance met my needs. They managed to remove everything asked of them, take everything away in one session, in one load, which was quite a feat as there was a lot.
I want to thank Rubbish Waste for handling my house clearance needs so quickly. I thought I'd have to book them in for a service way in advance and that it'd take a long time on the day too. They came around the next day and had everything cleared within fifteen minutes.
They came to my aid in regards to my flat clearance. I was very happy with what they did for me and the speed with which the service was carried out. They were done and dusted with the clearance before I knew it.
I got Rubbish Waste to help with a full house clearance. They were able to come around the next day and completed a speedy and professional service, just what was required.
They managed to complete my house clearance in a quick time. It was a very pleasant surprise as I'd asked them to remove a lot. I'd recommend this company to anyone.
Rubbish Waste came in time and removed all the junk without any hiccups. I was satisfied with the overall work done.
I hired this company for rubbish removal. Rather remarkably, they were able to come around on the same day. They completed a top job. I was very happy with what they did for me, and the price of the service too.
Attendants who came for junk removal informed us they were coming and arrived in time just as they had promised. They cleared all the rubbish present in the backyard. In general, they were top-notch and efficient in delivering these unique services.
While remodelling my parents' flat, we hired this rubbish removal firm to handle the builders waste clearance. We worked with them for many months, and they were a lovely crew. They did an excellent job. I would recommend their services.
I hired Rubbish Waste to handle the builders waste clearance for the project I am having done at my property. They are always friendly and polite, plus they have the lowest rates of all of the rubbish removal companies I called.
Their crew was incredibly helpful in our time of need. My father recently passed away, and it was sudden. He left quite a bit of his masterpieces in the back shed, along with piles of scraps. We hired this waste removal firm to clear away the scraps, but kept anything that slightly resembled something. It has been very hard, but we are truly grateful for all of the help.
If I am ever in need of rubbish removal again, I will be calling Rubbish Waste. They never fail to do a good job. I would absolutely hire their services again.
This is one of the best rubbish removal services available. They helped us numerous times when we first bought our property. They have an excellent team, and their rates are lower than any others I called.
After receiving quotes from several other rubbish removal services, I hired Rubbish Waste due to their much lower rates. They came out yesterday afternoon, and they did a fantastic job. I would absolutely recommend their services.
Their crew did an excellent job with the rubbish removal at my property. They were fast, efficient, and professional. I will be hiring their services again in the future.
Lynn Ketterman
2020/08/05
We recently remodelled the log in our flat and hired Rubbish Waste for their affordable waste clearance services. They do excellent work, and they were done much faster than expected.
This is the only waste clearance I will use. They have the best crew in the business and the lowest prices. My construction company has been using their services for over a year now. Highly recommended them.
Their rubbish removal team was terrific. They arrived ahead of schedule and got the job done faster than what we were quoted by other rubbish removal companies. Great business, I would hire them again.
Rubbish Waste has one of the best waste removal crews in the business. They were professional, polite, and did a terrific job. An all-around positive experience.
I would gladly recommend their rubbish removal services. They have done several jobs at my multiple properties. They always do excellent work. They are hardworking and affordable, the best in the area.
I required them for a big waste disposal job. I was getting rid of a lot and desperately needed their help. The team that came over provided a speedy and professional service. I'm glad I hired them.
I hired Rubbish Waste to do several junk clearance jobs at my parents' property. They are inexpensive, and their crew is one of the best I've had the pleasure of working with. Lovely blokes.
I was very happy with the result. I had called every rubbish removal company, and these guys had the best rates. They did an excellent job. I would hire them again.
I use Rubbish Waste for all of my waste removal needs. They do good work. They are fast and more affordable than my previous company.
I recently bought a property and needed a bit of work. I hired this rubbish removal firm on the advice of a neighbour. They were very helpful and best of all, they were affordable.
This house clearance team is very thorough and has great attention to details. I would recommend Rubbish Waste to anyone in the area.
The blokes from Rubbish Waste did an excellent job with my rubbish removal. They showed up on time and were finished within the hour. They also charge less than others. I would hire them again in a heartbeat. Great crew.
We recently had tenants move out of our rental property, and they left behind a ton of junk. We called these guys after a recommendation from a friend. They are inexpensive, and they did a good job. I'd recommend this rubbish removal service.
I am very happy with the crew sent to our flat from Rubbish Waste. We had quite a bit of junk to be cleared away, and they have the cheapest rubbish removal services.