londons leading
rubbish removal company
We work hard to provide to our clients the highest quality CLEARANCE services.
learn more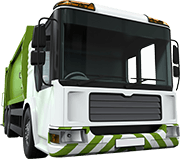 Terms and Conditions
The terms of use of our website as either a guest or a registered user are detailed below. These terms are accepted by you automatically when you use our website.
1. Accessing our website.
1.1 It is permissible to access our website on a temporary basis and we retain the right to withdraw permission without notice
1.2 Access to some parts of our website may be restricted
1.3 In the event you are issued a user identification code or password, you are fully responsible for its confidentiality and must not disclose the information to third parties. If you fail to comply, we have the right to disable your ID code or password at any time
1.4 It is your responsibility to ensure anyone accessing our site using your internet connection is aware of, and complies with our terms and conditions
2. Our liability in relation to transactions through our website:
2.1 As an agent for rubbish removal service providers, we have their authorisation to enter into a contract with you on their behalf. After processing your booking enquiry it will be allocated to an appropriate service provider (Provider) and we will confirm your booking by email
2.2 When you agree to the service Provider's terms and conditions and the terms outlined in their email or via a link in an email, you are entering into a contract with that Provider.
2.3 The service provided by a third party is the responsibility of the respective Provider. Any related terms and conditions are legally binding.
2.4 For the duration of your service provision, we will remain your point of contact and will process all non-cash payments on behalf of the Provider.
2.5 We endeavour to form partnerships with companies providing a good level of service. All responsibility for the provision of that service remains the Provider's.
2.6 If you wish to record any feedback on one of our service providers, call 020 3540 8131 .
3. Rights to Intellectual Property
3.1 We own the rights to all intellectual property on our website and content is protected by the applicable copyright treaties and laws.
3.2 Extracts from our website can be downloaded only for personal reference.
3.3 Modification of information contained on our website, or use of any of its images or other media is prohibited.
3.4 If our website's content is used in any capacity other than personal reference, acknowledgement of its source must be included.
3.5 Use of our website content for commercial purposes is prohibited unless our permission has been given.
3.6 Printing, copying or downloading any part of our website directly breaches these terms and conditions and your usage rights will be revoked immediately. You must also return or destroy any materials accessed without our prior consent.
4. Reliability of Online Information
4.1 Content, commentary and any other material on our website are not intended to be relied upon and we do not accept responsibility for any issues arising from reliance placed on such materials.
5. Changes to our Website
5.1 Our site is regularly updated. We retain the right to suspend access or close the website completely.
5.2 We are not under any obligation to maintain our website and any of our website content may be out of date at any time.
6. Liability for Site Material
6.1 All material on our website is provided without guarantee, warranties or conditions to accuracy, as permitted by law and we expressly except:
6.1.1 Conditions, warranties and anything otherwise implied by common law, law of equity or statute
6.1.2 Liability for direct, indirect, consequential damage or loss incurred in connection with our website or any site linked to it, notwithstanding materials posted on it including: loss of income or venue; loss of data; loss of business; loss of anticipated savings; loss of goodwill, loss of profits or contracts or waste of office or management time, even in case these losses are predictable, regardless of whether they are caused by breach of contract, tort (negligence included).
6.2. Our liability for personal injury or death arising from our proven negligence, liability for misrepresentations of fundamental matters or fraudulent misrepresentation or any other liability not excluded or limited under applicable law is not affected by this exclusion.
7. Use of Your Data
7.1 All personal data is processed in accordance with our Privacy Policy.
7.2 Consent to all such processing is implied when you use our website. Accuracy for the data provided remains your responsibility.
8. Uploading Material
8.1 All material uploaded to our site must comply with our content standards.
8.2 All material will be regarded as non-confidential and without proprietary ownership and we have the right to reproduce, use and distribute any such material and disclose your identity to any third party in cases where it is considered that intellectual property rights or privacy rights have been violated.
8.3 We cannot guarantee the accuracy of content uploaded to our website by users.
8.4 Material will be removed if considered not compliant with our standards.
9. Hacking, Viruses and Other Potential Threats
9.1 The misuse of our site by knowingly introducing viral threats is prohibited. Threats to data include Trojans and worms or other malicious or harmful material. You are not permitted unauthorised access to our site or servers.
9.2 Any breach of this provision is considered a criminal offence as outlined in the Computer Misuse Act 1990 and will be reported to relevant authorities with full disclosure of identity.
9.3 No liability will be accepted for any loss or damage resulting from viruses or any other harmful material upon using our site, downloading material from it or any websites linked to it.
10. Website Links to our Website
10.1 You are free to link to the home page of our website if it is being done in a legal and fair way, without damage to our reputation.
10.2 You must own the website you wish to link to ours.
10.3 You must not link to any other area of our website other than the home page.
10.4 If you have any questions regarding use of our site material, please send your request by email.
11. Links from our Website
11.1 All links to other websites and third-party companies are provided for information and reference only.
11.2 We do not accept liability for the control of content of any website linked by us and they remain outside our responsibility.
12. Applicable Law and Relevant Jurisdictions
12.1 We retain the right to take proceedings against you for any breach of these conditions in your country of residence. English courts have jurisdiction without exclusions over any claims arising from use of our website.
12.2 These terms of website use and any claim or dispute connected to them, notwithstanding contractual claims, are governed by the laws of England and Wales.
13. Variations to these Terms
We retain the right to revise these terms of website use at any time and any changes will be posted on this page. You are bound by any changes we may make.
14. Concerns
If you wish to report any material on our website or have concerns relating to content, please contact us.