Waste Removal
Home / Waste Removal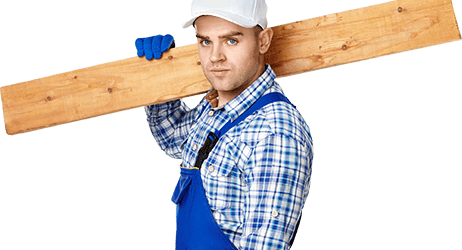 The Ins and Outs of Garden Waste Removal
One of the main reasons people love living in the United Kingdom, is because many properties contain picturesque gardens. However, the gardens you admire so much don't just fall out of the sky, they take time and skill to create. Through cutting, trimming and pruning, a beautiful garden is created, but sadly so is a large amount of rubbish. It used to be a case of having to do countless trips to the local rubbish tip when trying to handle garden waste removal, but not anymore. When it comes to garden waste clearance (along with garage clearance, domestic clearance and general rubbish clearance) Rubbish Waste is the top name in the field.
We offer customers professional teams who aren't just general handy men, but professional waste disposal experts. With years of experience clearing up gardens around the country, we have exactly what it takes to get the job done.
Don't put your rubbish disposal needs in the hands of a cowboy; speak to our Environment Agency accredited team on 020 3540 8131 today.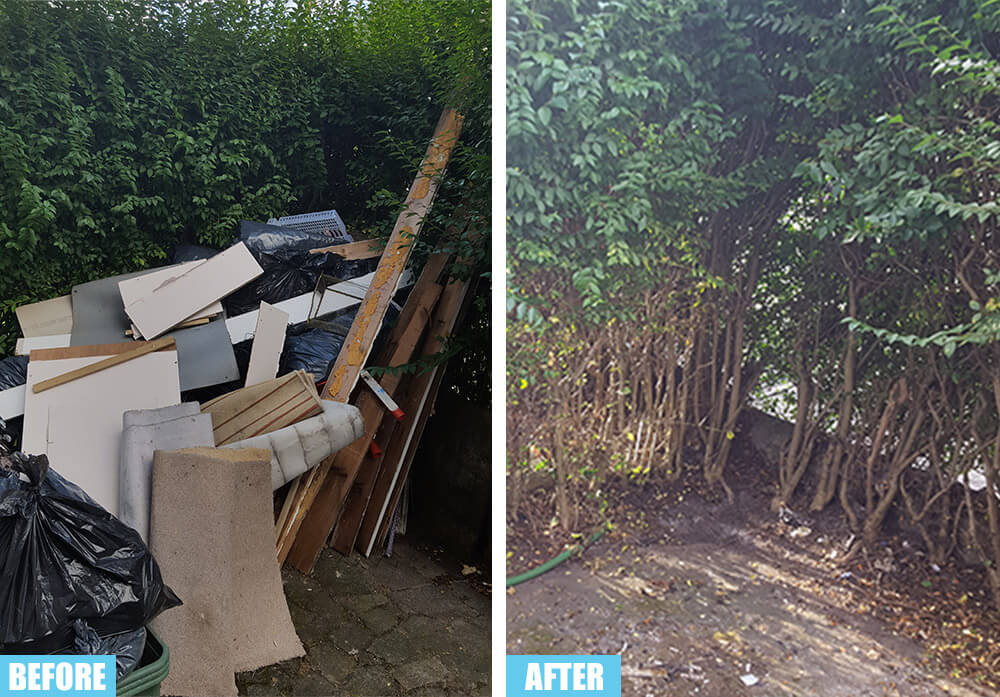 Things aren't the same as it was ten years ago when it comes to garden waste clearance. Burning or dumping the excess waste from clearing up your garden is no longer the way to do things. We understand the importance and necessity of recycling when it comes to garden waste removal. We don't just take your excess dirt, branches, leaves and garden waste and dump it in the nearest landfill site, we make sure it is recycled whenever possible. It means that your eco footprint remains as green as ours in the long run.
After contacting our team, the process of restoring your garden to pristine condition will begin. Our team will be with you same day (or a day convenient to you) to get the job started. When you choose us you will receive prompt, precise, and polite service from the moment you make that first call. The team will come fully equipped with all the latest gardening tools and an insured vehicle, meaning that they will never be caught short during a job. There is a reason as to why we are the best garden waste clearance company in the UK, so why not give us a call and see how we can help you.
Garden and greenery plays a large part in what makes the United Kingdom what it is. Images of picturesque landscapes and gardens are the norm, especially when it comes to the English countryside. But don't be fooled, these gorgeous gardens don't just occur by chance; they take time and effort to create. Part of that effort constitutes garden waste removal and such is no easy feat. It is up there with garage clearance, domestic clearance and general rubbish clearance when it comes to difficulty. However, thanks to Rubbish Waste, you know longer need to face the challenge of clearing up your garden alone. We rank as the number one name in the field and it isn't difficult to see why.
We don't operate a simple man and a van service, we provide customers with a professional team who know how to get the job done quickly and efficiently. Punctuality and drive is the key to our business success, as we know that you don't want to be left waiting when it comes to waste removal.
Still wondering how we can help? Then pick up the phone and speak to us today on 020 3540 8131 , we can guarantee that you won't be disappointed.