Waste Removal
Home / Waste Removal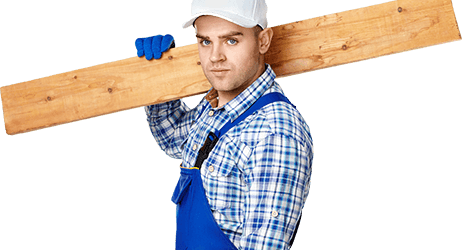 How Can Builders Waste Removal Services Help You and Your Property?
It may seem obvious, but builders waste removal in the United Kingdom is nothing like regular waste disposal. The reason for this being that the materials used in construction cannot be disposed of in the same way as other materials. This is because the materials left behind after building work can be bulky, hazardous and dangerous. When it comes to builders waste disposal, you will need to know that the company you hire can handle such a task. Rubbish Waste have been operating in the United Kingdom for many years, handling everything including garden waste clearance, garage clearance and builders waste clearance. When it comes to the aforementioned experience is everything, as builder's waste can be hazardous when handled incorrectly. As a leading company in the field, we know what it takes to get the job done right. Through skill, experience and professionalism, we can easily move all your unwanted rubbish at the drop of a hat. Speak to one of our team today on 020 3540 8131 to get more information on how our builders waste clearance services can help you, while you can also get a free no obligation quote.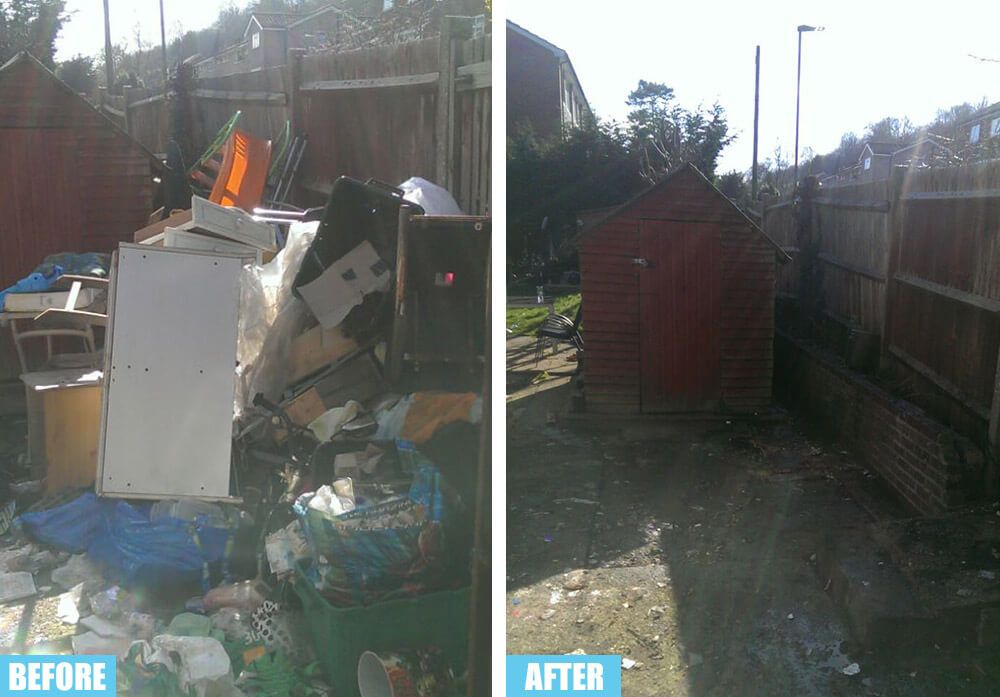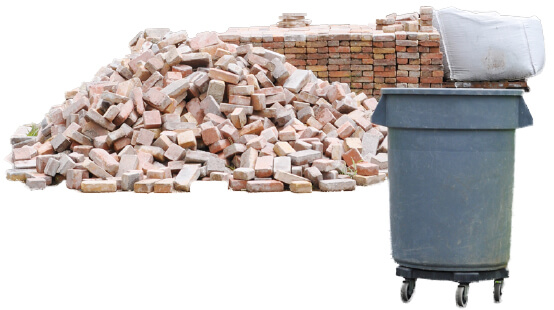 What we've learnt from handling several builders waste removal projects over the years, is that to complete a job successfully you need to be unflappable and ready for anything. Our staff understands that they need to get to grips with anything when it comes to waste disposal, which is why we don't hire anyone with the experience and skills to do so. When our team arrives at your property to handle builders waste clearance you can rest easy knowing that they know exactly what they are doing.
We have built our reputation upon removing several materials that many companies won't touch. From concrete to tiles and plaster to pallets, we will come and remove it.
Are you strapped for time? Then don't worry, not only will we strive to have a team out to you same day, but if we can be gone that same day we will be. After battling through thick and thin to build a new property, don't let it be ruined by the aftermath of builders waste. Pick up the phone and call us today and we will do all we can to restore your property to how it should be, via a skilled and experienced junk disposal service.
Get ready to call us
020 3540 8131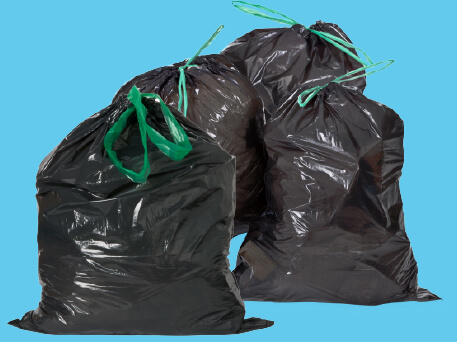 Are you looking out at a new property and annoyed by the sight of builders waste? Are you wondering what you can do when it comes to builders waste removal? Then look no further than Rubbish Waste. We understand that removing builders waste is no easy feat. However, thanks to our garage clearance, garden waste clearance, and building waste clearance services, you will never have to shoulder the responsibility for such ever again. Our team of skilled staff will plan the entire waste removal process from beginning to end, leaving no spare brick behind. Don't let another day pass by and get your property up to scratch by calling us on 020 3540 8131 . One of our dedicated customer service staff will talk you through the entire builders waste collection process that we offer.
From price to preparation, we will explain it all, making sure you aren't left tangled in industry speak in the process. Finishing off, we will give you a free no obligation quote to take away, so you can clearly see that we are the most affordable firm in town.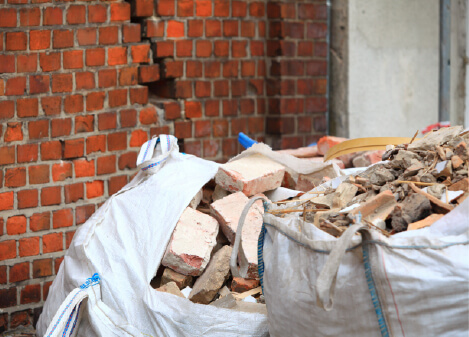 ---
Our Testimonials
Hiring them to take care of the waste removal for me meant that I didn't have to go down the skip hire route. I was very grateful for that. I want to thank this company for what they did for me. I'd recommend them to anyone.
I reached out to Rubbish Waste for an instant quote for my waste removal job. They were very responsive. I was happy to accept and was amazed when they got in touch with me later, saying they had teams available who'd be able to carry out the clearance on that very day.
I thought I'd have to hire a skip for waste removal. So, it was a relief when I made contact with this firm and they explained the service to me.
Thankfully, the waste removal service took place on time. We desperately needed the site to be cleared so that we could move on with things. Rubbish Waste provided the perfect service for the perfect price.
It was the waste removal service I desperately needed. Thankfully, they were able to come over and be of assistance very quickly. It was amazing watching them sweep through the house. They had all the junk removed in next to no time.
I booked them for the builders waste removal. It was an effective way of getting rid of such waste without having to hire a skip.
I found a firm that offered local skip hire services for a decent price. Then I came across this company. They gave me a reasonable quote. All things considered, hiring them for builders waste removal was a no brainer.
The builders waste removal job I hired them for was completed professionally. I let them get on with things on the day and was surprised when I returned five minutes later to find that everything had already been removed.
Rubbish Waste completed the builders waste removal job very quickly. I was getting rid of a lot, so thought it would take a lot longer than it did, not that I'm complaining, of course!
I've hired Rubbish Waste for builders waste removal a few times now. Whenever I've done so, they've really impressed. Their prices are always reasonable, and I'm left impressed simply with the way they go about things.
Rubbish Waste came over to tackle my rubbish clearance. They were done and dusted with the job before I knew it. It was a great service carried out for a very reasonable price.
The rubbish clearance team from Rubbish Waste made light work of the massive load of junk I needed clearing. They did some superb work. Based on this initial experience with them, I'd recommend their services to anyone.
The builders waste collection service was handled extremely efficiently. They managed to load everything up and remove everything in just one collection, which I was very happy with.
Booking them in for the builders waste collection was the best thing I could've done. I didn't want to have to deal with the hassles that came with dealing with incompetent companies. Thankfully I chose the right.
I didn't want a massive skip parked outside the front of my house, blighting the appearance of my property. So, I hired them for the builders waste removal instead. It turned out to be a great decision.
I enjoy coming back home to meet a clean place. The builders waste removal workers' communication is excellent, and you are a lifesaver.
Your builders waste removal company was dedicated to delivering high-quality work. I look towards working with Rubbish Waste soon.
I wanted them to tackle builders waste removal in one go, in just one session. They assured me they'd be able to, even though there was a lot. But thankfully, they followed through on their promises, came through for me.
I wanted a lot of waste collected from my garden. So, I got this company involved. Sorting out garden waste removal was far easier than expected with this firm handling things.
I want to thank Rubbish Waste for being on hand when I needed them. The builders waste removal team removed every single bit of my construction waste quickly, easily and in the right manner. I was happy with what this company did for me.
Their builders waste removal workers took all their time to ensure they offered high-quality services. They arrived in time and stayed in my home more than their general estimated time. The overall work delivered was much more compared to my expectations. Currently, the place is spotless, and I am grateful.
Your builders waste removal workers are hard-working and reliable and focus on delivering high-quality services. They ensure they always offer a unique service.
I didn't want a skip on site. So, I hired this company for the builders waste removal. It was a top service, was just the service I wanted. I'd thoroughly recommend hiring them as opposed to going down the skip hire route.
Indeed, Rubbish Waste's builders waste removal workers are professional and friendly in waste collection.
I hired them to take care of my building site waste. I thought sorting out builders waste removal would cost a whole lot more than it did. So, I was thrilled when they gave me their quote for the job and that they stuck to it.
I hired Rubbish Waste to do some work at my new property. They did several waste removals, and they did a fine job. Affordable and professional, these guys are one of the best in the area.
Caitlyn Morose
2021/02/03
Several of my neighbours use their waste collection services frequently and highly recommended them when I was looking to switch mine. They did an excellent job and had the entire thing done in very little time.
Rubbish Waste has some of the lowest rates. Their crew was terrific. They were on time, professional, and got the job done quickly.
Their waste removal services are affordable, and their crew, one of the best in the business. They are hardworking and professional. I will be using their rubbish removal services regularly.
My mother recommended the waste clearance services of Rubbish Waste. I hired them to do a small job at my flat. They were great. Friendly and professional.