londons leading
rubbish removal company
We work hard to provide to our clients the highest quality CLEARANCE services.
learn more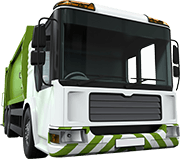 Privacy Policy
Our company is committed to protecting your personal data and respecting individual privacy.
The privacy policy outlined below outlines how we collect and process your personal data. This information is supported by our terms and conditions as provided on our website. We request that you read this document carefully so that you are fully aware of our practices regarding your personal data.
The data controller named in this policy is Rubbish Waste conforming to the Data Protection Act 1998 (the Act).
About the information collected

During the course of our business, we may collect and process personal data of the following nature:

• Information from completed forms on www.rubbishwaste.co.uk and our associated app. This includes downloading the app, submitting an online booking enquiry via our site or the app or if you email us to request further services or report an issue. Information includes name, address, email address, telephone number, age, username, password and any other registration information including financial and credit card information, personal description, details of your business or household, any pets you may have and any images you have provided us with of your property.
• We may keep records of incoming correspondence if you contact us directly.
• At times, we will request you participate in a survey which is designed to help us improve our services and you are not obligated to respond to these requests.
• When viewing our site or using the app, technical information including type of mobile device, mobile network information, mobile operating system, mobile browser and time zone may be collected by us.
• Information about your computer may also be collected by us, including IP address, operating system and browser type, which enables us to administrate the system and report to our advertisers. This data is purely technical and does not contain any information that can identify individuals.
• Data collected for billing purposes or otherwise includes traffic data, location data, weblogs and accessed resources.
• GPS or other location technology may be used by our app to determine your location and other location-related services.
• During the course of our communication with third parties, we may obtain information about you from them.
Cookies
At RubbishWaste.co.uk, we understand the importance of protecting our customers' privacy online. This is why we have created this Cookie Policy page to inform you about the use of cookies on our website.
What are cookies?
Cookies are small text files that are placed on your computer or mobile device when you visit a website. They are widely used in order to make websites work more efficiently and provide website owners with information on how the website is being used.
How do we use cookies?
At RubbishWaste.co.uk, we use cookies for various purposes. Some cookies are strictly necessary for the functioning of our website, while others are used to enhance your browsing experience and provide us with information to improve our services.
Essential Cookies
Essential cookies are necessary for the proper functioning of our website. These cookies allow you to navigate our site and use its features, such as accessing secure areas and making online bookings. Without these cookies, some parts of our website may not function properly.
Analytical Cookies
We use analytical cookies to collect information about how our website is being used. These cookies help us understand which pages are the most and least popular, and identify areas that may need improvement. The information collected by these cookies is anonymized and does not identify you personally.
Storage of Data
• Any data we collect from you may be transferred onto or stored in a country in the European Economic Area and processed by staff working for us or our suppliers outside the EEA. This data is collected when processing your booking, payment details and providing general support services. When you submit your personal data, agreement to this transfer, storing or processing is implicit.
• All personal data is stored on secure servers with credit card details SSL encrypted. Keeping your passwords confidential remains your responsibility at all times.
• You should be aware that data transmission online is not completely secure. We endeavour to protect all personal data we have collected but cannot guarantee its security. Any transmission of your data to our site is at your own risk.
How we Use Information
• To ensure the very best user experience.
• To arrange provision of our services and manage booking enquiries
• To fulfil our contractual obligations towards you
• To allow your participation in all interactive features on our website or app
• So that we can notify you about any changes to our services, our website or app
• To enable you and selected third parties to provide information relating to goods or services that may be of interest to you. You are free to opt out of receiving messages at any time you wish using the contact details below.
• Data shared with allocated service providers includes: your name, address, contact details, details about your property, services requested, photographs supplied, quotations given and payment details
Disclosure of Information
• At times we may disclose your personal data to other members of our group, as defined within section 1159 UK Companies Act 2006
• Data may be disclosed to third parties at our discretion
• In the event of our business being sold, your data may be passed on to the buyer
• If Rubbish Waste has its assets acquired by a third party, our customers' personal data will be transferred to that third party as an asset
• Information may be required to be disclosed in the following circumstances: compliance with legal obligations, enforcing our website and app's terms and conditions, protecting the rights, property or safety of Rubbish Waste, its customers and others. This will include the exchange of information with other companies or organisations relating to fraud prevention and credit risk reduction.
What are your Rights?
• You may refuse to grant us permission to process your personal data for marketing purposes
• The Act outlines your right to access any information held about you at your request.
Third-Party Websites
Our website has hyperlinks to a network of partners' and affiliates' websites. When following such links, please be advised that each site will have its own privacy policy and we will not accept responsibility or liability for their practices.
Changes to Privacy Policy
If we amend this privacy policy we will post changes on this page and will also notify customers by email, where applicable.
If you have any comments, questions, or requests about our privacy policy, you can email or telephone us on 020 3540 8131 and we will be happy to assist you.