West London
Home / West London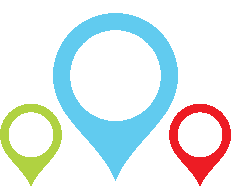 Keep West London Away from Rubbish!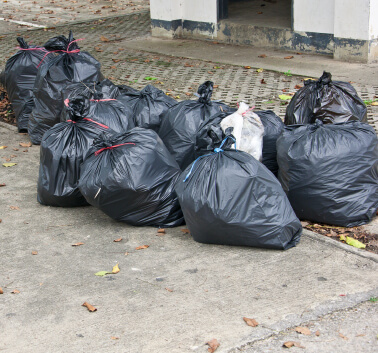 Fly tipping is illegal. Waste disposal on any land without a licence is a criminal offence. It's bad for the environment and looks unattractive. Each year many people put their trust into unlicensed companies who fly tip rubbish with their customers completely unaware. To afford this mistake, your unwanted waste needs to be disposed of by professionals who are fully licensed. Rubbish Waste prides itself on making sure that your junk is collected at a time to suit you and disposed of effectively. It's good for the environment, legal and safe.
Contact us today on 020 3540 8131 and have the best rubbish removal company in your area work for you. We arrange a consultation at a time to suit you to discuss the items you are wishing to dispose. That way we can plan accordingly and try our best to recycle most of your items. We have helped many people in West London in the past with junk removal, furniture clearance, office clearance and domestic clearance. When it comes to getting rid of unwanted waste, think of West London, think of the environment, think of us.
West London is home to Brent, Ealing, Hammersmith, Harrow, Hounslow, Hillingdon and Richmond upon Thames. This incredible area has a range of successful restaurants, bars, theatres, museums, galleries, universities and shopping centres for everyone to enjoy as well as the oldest film studio in the world, the famous Ealing studios. As a result West Ealing gets many visitors each year from all corners of the globe because there is so much to see and do.
West London is well known for its fantastic transport links not only the regular bus, taxi and tube services to the rest of London but also accommodates a major international airport. On average Heathrow airport witnesses 191,200 people arrive or depart from their airport everyday! We are a main point of contact for people who want to explore our glorious city. West London is used to having a wide range of travellers with various budgets. Whether you are looking for a budget accommodation or a luxury hotel West London can help you explore and experience this amazing city.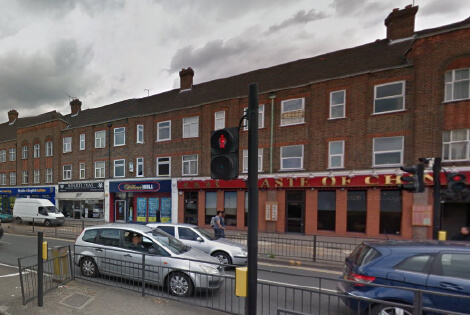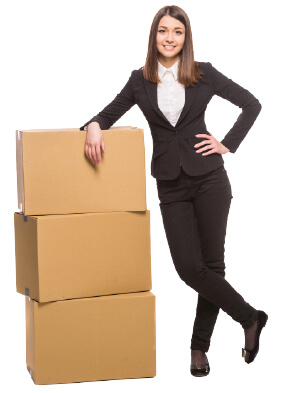 It is so important that we continue to look after West London and keep it the vibrant, exciting and welcoming area in London for future generations. This can only be achieved if people dispose of their unwanted waste properly through professional rubbish removal companies like Rubbish Waste who has special permits to remove waste legally. We clear junk and waste from gardens, garages, houses, offices and businesses safely and legally on a regular basis. We try our best to recycle as much as we can to avoid harming the environment. We like to know exactly what you want getting rid of to make sure it is removed quickly and efficiently. We like to make sure our customers are happy with our waste removal services. There's no job too big or too small for us because we like to help. We have a variety of different services to suit your needs.
Don't lose your chance to have your unwanted items removed safely and in an eco-friendly way. Call us today on 020 3540 8131 for a free consultation, find out about our friendly staff who provide a great service at unbeatable prices. Keep West London the incredible place it is by protecting the environment when wanting a waste removal service. When it comes to collecting and removing rubbish, think of the environment, think of us.
---
Our Testimonials
Booking them for the rubbish clearance was easy. Everything on the clearance day happened as specified. It was simple from the get-go dealing with this firm and was all very professional.
I'd read that Rubbish Waste engaged in ethical rubbish clearance practices. I liked what I heard, so hired them. I felt better about getting rid of so much knowing most of my items would be put to better use.
Rubbish Waste took care of my needs for same day rubbish clearance for a very good price. Had I gone with another company, getting rid of so much would've cost me a lot more.
The rubbish clearance I got them to handle was taken care of with speed, ease and minimum fuss. It was a great service. They did just what was needed in my time of need.
It was a massive rubbish clearance job. Based on my research, I knew that if I could trust anyone with it, it'd be Rubbish Waste. They carried out a great service for me.
I was so impressed that this company was able to sort out builders waste collection for me the next day. The price they quoted and stuck to was very impressive too.
Their waste removal lads worked their socks off to get everything cleared quickly. I was impressed with the service and will be hiring them again when in need.
I really didn't fancy hiring a skip for builders waste disposal. It was a hassle I could do without. Luckily, I came across this company when I did, so didn't have to go down that route.
I got builders waste disposal sorted really quickly. It was a relief finally having the site cleared from all that building junk. I thought the clearance would take a long time too, but it was over incredibly quickly.
They took care of my urgent flat clearance needs when I needed Rubbish Waste to. I got my entire flat cleared from junk for a good price and very quickly. It was a perfect service as far as I was concerned.
Due to the nature of my work, I regularly require help with rubbish disposal. Other companies operating in West London charge a lot. This company always give reasonable quotes. Plus, they're always available when I require their professional assistance.
The waste disposal lads arrived in West London when they said they would and had all of my junk loaded into their van in no time. It was remarkable watching them at work. I certainly hired the right company.
I hired them for a house clearance and was very happy with what took place. As soon as they got to work, I knew I'd chosen the right company. I was happy with the way they went about things, and it paid off and resulted in a speedy clearance.
I want to thank them for handling my rubbish clearance needs so quickly. I thought I'd have to wait days and days for the service to take place and that it'd cost a lot. So, receiving such a service for such a price was a pleasant surprise.
I didn't want to go down the skip hire route when attempting to get the builders waste disposal sorted in West London. I knew it'd be a hassle, not to mention pricy. Hiring this firm proved to be a great alternative. They were able to clear all of the left-over building junk in just one collection session.
My loft clearance job was tricky. I recognised that. But Rubbish Waste demonstrated why they're the professionals. They removed everything from a small loft hatch with speed and ease.
The loft clearance team had to remove a lot from my rather small hatch space. They demonstrated their professionalism, firstly when removing everything from my loft and then my property. They didn't scratch any walls and didn't create any more mess.
I didn't really know how to handle garden waste removal until I went online, did my research and came across this company. I hired them for the job and couldn't have wished for a better service.
They took care of garden waste removal for me the day after I reached out to them. They stuck to timings and had everything cleared in no time without creating a mess.
The garden waste removal team had everything taken away in no time at all. Rubbish Waste took away all of my green waste and assured me they'd dispose of it all appropriately. I had no reason to doubt them.
My parents are getting too old to be hauling junk away from their property so I hired Rubbish Waste to do a regular rubbish removal service. They are cheaper than most of their competition, and they do a good job.
I am quite satisfied with the rubbish removal they did at my property. The crew arrived on time and were finished in less than an hour. Great company. I would hire them again.
I have used the rubbish removal service before, and they did a great job naturally I hired them to do the garden waste clearance at my property. These guys are the best.
Their waste clearance services are not only some of the cheapest, but their crew is amazing as well. They were professional and got the job done quickly and correctly. I will be hiring them again in the future.
Nancy Henderson
2020/10/14
I hired Rubbish Waste for their affordable garden waste services as they are cheaper than any of the others I called. They got the job done rather quickly and did an excellent job.