Rubbish Clearance
Home / Rubbish Clearance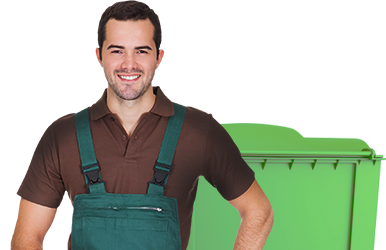 What Do You Need to Know About Rubbish Clearance?
When it comes to tasks around the house, nothing draws more ire from homeowners and tenants than rubbish clearance. It is an annoying task that is time, labour and financially intensive. Sadly, waste removal is something that we all have to face at one point or another. However, it isn't necessarily something you have to face alone. Here at Rubbish Waste we understand that rubbish removal isn't just something that anyone can pick up and do successfully. Rubbish disposal is a skill that takes talent and experience to execute well, something of which we have in abundance.
Should you make it known that you require rubbish clearance services, odds are you are going to be overrun by companies who want your business. Don't settle for a cowboy when you can have the very best. Our team understand junk removal and use the very latest in both procedures and equipment to make sure it is done safely and efficiently every time.
When you're ready to use a waste disposal and junk disposal company you can count on, speak to us today on 020 3540 8131 .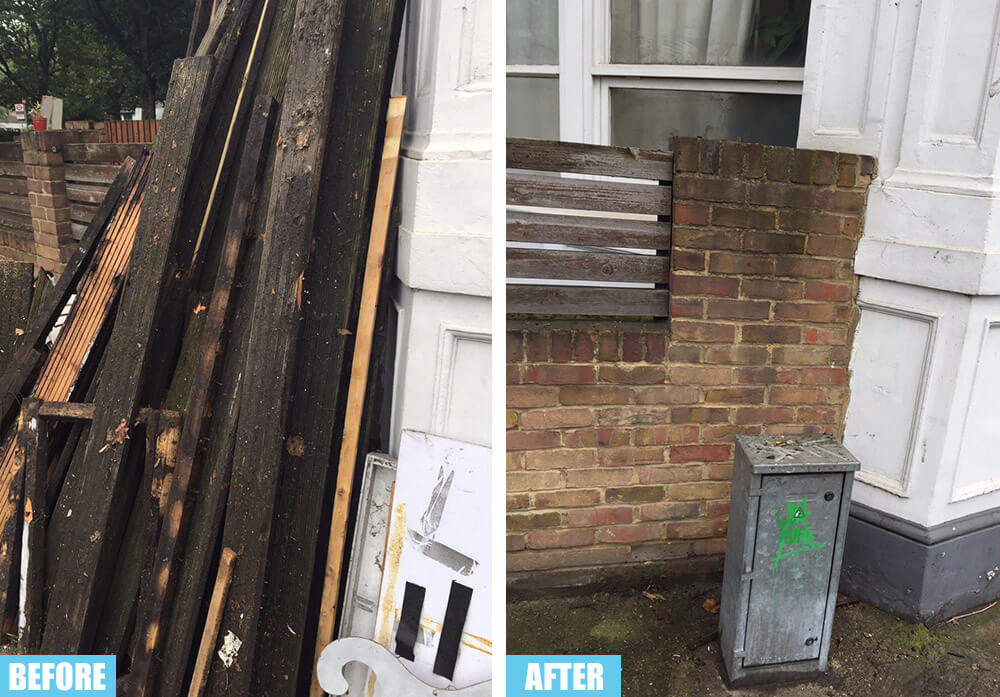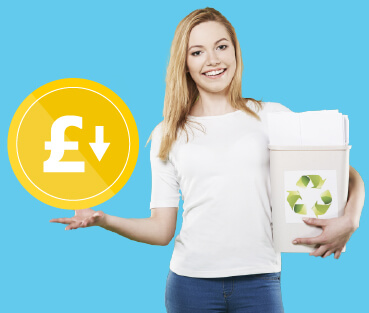 When discussing rubbish collection and your situation, odds are your final decision will come down to the bottom line cost. We know that you will always be looking for the best price you can get, which is why value for money is something we pride ourselves on. You'll find our waste removal prices to be some of the most reasonable in the UK, especially considering what you get for your money. When it comes to rubbish removal from us, you won't be getting just another man with a van service.
When you choose our rubbish removal services you get the use of not only our highly skilled staff, but also the very latest vans and rubbish clearance apparatus. It all means that when place your junk removal needs in our hands, you know that the job is going to get done right. Remember, when it comes to junk disposal experience, skill, apparatus and cost count for a lot, all four attributes that we have covered.
Waste disposal isn't the same as it was 20 years ago, something that Rubbish Waste understands all too well. The days of firms dumping rubbish by the side of the road, into an unlicensed skip, or simply burning items, are thankfully a thing of the past. In this day and age you want a company that not only does all that they promise, but does it in an environmentally friendly way. Our junk removal efforts aren't just budget friendly but also green in execution. We will recycle items whenever and wherever possible; to make sure both yours and ours carbon footprints remain small.
When you choose Rubbish Waste, we want to make sure that you are getting the complete service at an affordable price. When you choose us you won't face excessive licensing costs, tipping costs or hidden charges. You only pay what is agreed upon before the job starts.

When you are ready to use an honest junk disposal service that you can depend on when it matters, call us on 020 3540 8131 .
From there our team can talk to you in more detail about our rubbish clearance services, how they can help you, and the costs involved, while also providing you with a free no obligation quote for the job at hand. Remember, when you want the best, our company is the one to use.
---
Our Testimonials
I booked rubbish clearance with them and was thoroughly impressed with how quickly they were able to come around and handle things.
Their rubbish clearance helpers worked solidly throughout their time in my house. Rubbish Waste had everything removed so incredibly quickly and even did a bit of tidying up after themselves too, which I wasn't expecting.
Their rubbish clearance team were great. Rubbish Waste removed every last bit of junk from my loft space. Thankfully, they didn't scratch any walls when carrying everything out of my house and didn't create a mess in the process.
I thought the labour involved in the rubbish clearance job I set them would hike up the price. I was very impressed with the quote and even more so when they stuck to it.
O. Hinchcliffe
2023/06/03
The rubbish clearance help provided was spot on. I trusted them a lot and thankfully, I hired the right company. Their brilliant team didn't let me down.
The rubbish clearance service took place as they described. They removed the massive load of bulky waste with minimum fuss and for a very decent price too.
My rubbish clearance job consisted of furniture and different types of smaller waste. Rubbish Waste handled it all like the professionals I'd been hoping they'd be.
The rubbish clearance job was just what I'd expected from such a company. I'll certainly be hiring them again whenever I have any type of junk that needs clearing.
I wanted the rubbish clearance to be taken care of on the same day if possible. I didn't want to pay massive amounts for the privilege though. Thankfully, I did my research and came across Rubbish Waste. They provided the perfect service.
They took care of my rubbish clearance needs on the same day and for a very good price. I couldn't have asked for anything else from this company.
I researched many waste collection companies before settling on them for the job. I'm glad I did. The collection went swimmingly on the day.
I hired them for a massive rubbish clearance job and then just left them to it on the day. I was happy that everything was cleared so quickly, without any mess being left.
Their rubbish clearance lads did fabulously well for me. It was a pretty tough job, but they showed why they're professionals.
Being able to hire Rubbish Waste for rubbish clearance benefitted me immensely. It was a speedy and efficient job. I saved money getting everything cleared with them too. They provided a great service. I'd recommend them to anyone.
I thought the rubbish clearance job I needed to see would cost quite a bit. Luckily, I came across Rubbish Waste when I did. They gave me a great price for the job, which they stuck to, and proceeded to carry out a top service, do just what was needed.
The job done was super outstanding. Can't wait to meet the rubbish clearance team next time you come to pick junk.
The first thing that struck me about this company was its excellent online booking service. I couldn't fault anything about the rubbish clearance service, and I'm usually quite picky!
I am happy with the rubbish clearance services delivered from Rubbish Waste. I would love your workers to come back whenever I need their services soon.
The rubbish clearance service went very well. They removed everything in what was speedy, fuss-free service. They did just what was required.
Your different rubbish removal services are efficient. I am impressed and happy with the overall services involved in rubbish clearance.
The team from Rubbish Waste showed their experience. Junk removal might sound like a basic task. But with what I was chucking away, it was anything but basic.
The rubbish clearance price is affordable, and the service - high quality.
I rely on your rubbish clearance services every month in my apartment. Rubbish Waste's team is friendly.
They helped me dispose of all of the waste I needed collecting efficiently and safely. It was straightforward booking the service, dealing with them. I'd recommend this rubbish clearance company to anyone.
Their rubbish clearance team did some splendid work for me. They did what was required and were in and out of my property, having taken all of my junk with them, before I knew it.
I will be passing their number around to all of my neighbours. They will get plenty of rubbish removal work in our neighbourhood. They did a fantastic job with my rubbish removal and have very reasonable rates.
I will continue to hire the lovely blokes from Rubbish Waste. They are always super friendly, and they get the job done right.
My sister recommended their rubbish collection services because they are cheaper than my current company. I will be happy to save a few pounds.
My parents have used waste collection services several times, and they always do a good job. They also have never overcharged them, which I can't say for some of the other rubbish removal companies.
I was really happy with the waste collection they did at my flat. They had it done quite quickly and charged me less than any previous companies I've used.