Rubbish Clearance
Home / Rubbish Clearance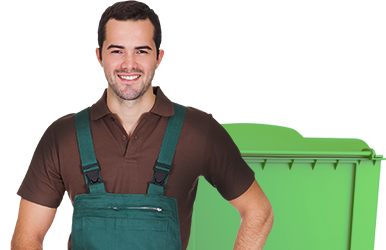 Don't Overlook the Importance of Commercial Rubbish Clearance
It is an easy mistake to make, but it can also be a costly one. You should never confuse standard waste removal with commercial rubbish clearance. The two are very different in approach and execution, something that Rubbish Waste understand all too well. We work effectively in the fields of office clearance, property clearance, and domestic clearance. By doing this and delivering results, we have established relationships with companies across the country. When it comes to property clearance services and office clearance services, we are the number one name to consider and it isn't difficult to see why. Our team understand that time is money when it comes to business, so you won't find us disrupting your business when it comes to commercial clearance.
We are a clearance company that knows how to get the job done quickly and efficiently. To get more information on how exactly we can help, pick up the phone and call our company today on 020 3540 8131 . From there one of our team will be happy to give you a free no obligation quote.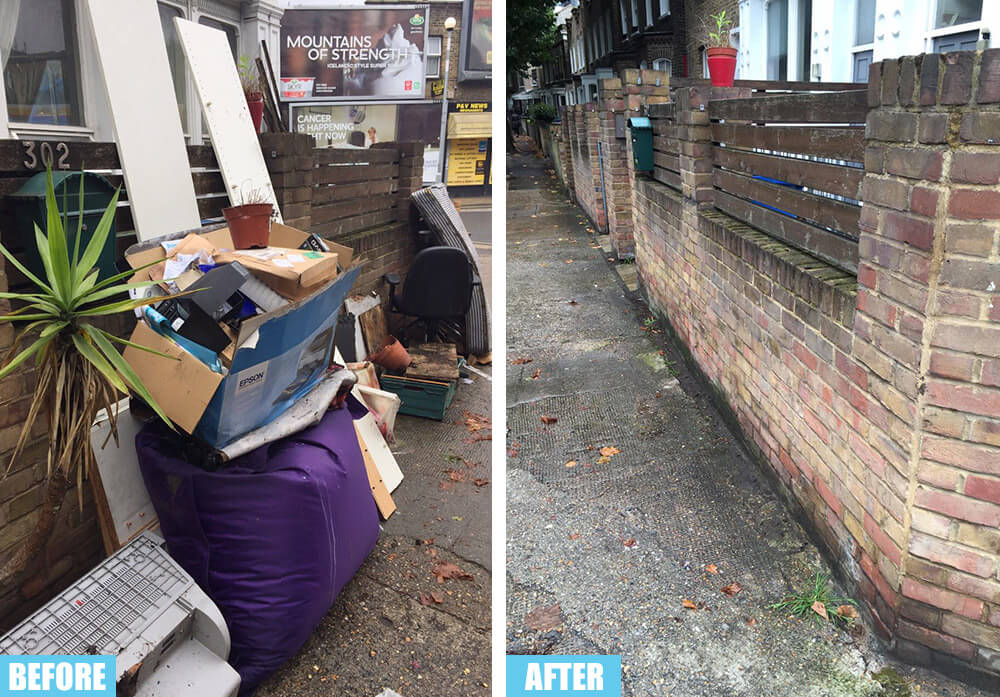 If you are a business owner, no matter whether it is small or large, you will understand the importance of maintaining a clean and organised work place. The last thing you need is rubbish cluttering up the place, thankfully when you hire our office clearance services that will never be the case again. We will go through your commercial property with a fine tooth comb, removing any and all rubbish we find. Being green is important to us to, so we will divide up your rubbish into both recyclable and non-recyclable piles, in order to make sure both yours and ours carbon footprints remain small. Do you have industrial equipment that needs removing? Then no problem, as our team are fully qualified to remove and dispose of such items as well. In fact, when it comes down to it there is no item our team can't take away.
When it comes to commercial rubbish clearance, you want someone who can remove anything and everything, which is something we do better than any of the competition. Don't put your faith into a company who will fall short where it matters; call our clearance company today instead.
If there is one thing you shouldn't do it is use a standard clearing service within a commercial property. This is because they simply won't have the resources to handle a job of such size, so you should always hire a full commercial rubbish clearance service instead. When it comes to finding a service of such type that you can count on, Rubbish Waste should be your first port of call. We have been offering property clearance services to customers all over the United Kingdom, proving ourselves as a company that can be trusted time and time again.Don't be fooled into thinking that commercial clearance is something that can be done easily, it takes special know how to do it properly.
Our team know all the tips and tricks that can help get the job done right. When it comes to your business, don't put your clearance needs into the hands of a company that doesn't know what they are doing.
Pick up the phone and call our business clearance team on 020 3540 8131 . From there one of our advisors will talk you through all that we do and give you a free no obligation quote for the job at hand. Remember, when you want results, we are the only name worth talking to.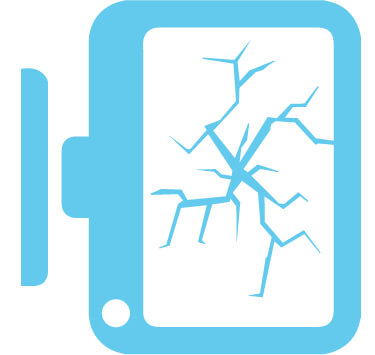 ---
Our Testimonials
It was a relief finally having everything cleared. Their commercial waste removal team did so very quickly. It was a fuss-free, cheap service that accomplished what was needed.
Things were dirty and dusty. There was a lot to remove. I couldn't remove everything myself. I got Rubbish Waste on the unenviable task. They handled the commercial waste removal superbly.
The commercial waste removal service was the speedy and professional service I was after. I booked Rubbish Waste in and let them take care of the rest. They did splendidly for me.
It was the full commercial removal services I desperately needed. Clearing everything didn't cost nearly as much as I thought it would. I'm sure had I got another firm on the clearance, it would've cost a lot more. I'd definitely recommend this company.
I booked them in for a speedy, fuss-free commercial waste collection. I got the service I paid for. I'd recommend them to anyone who's just done a load of gardening work and needs everything to be disposed of.
I did plenty of research before hiring this company. Commercial rubbish clearance prices were proving to be astronomical. Luckily, I did my research and was able to get everything cleared for a good price.
Rubbish Waste managed my waste commercial rubbish clearance needs superbly, just as I'd expected from such a company. The price I paid was far cheaper than I'd expected though. I'd definitely recommend reaching out to this company if in need, at least getting a quote.
Due to what I was getting rid of, it was a tough office rubbish clearance job. But they handled it superbly. And they gave me a very good price for the service too.
Their prices for same day office rubbish clearance were reasonable, especially considering all I was looking to get rid of. I booked them in right away and the service was as promised.
I was very surprised when this company said they'd be able to come around and tackle commercial rubbish clearance for me on the same day. I was getting rid of a lot. They managed to remove everything in just one collection session.
I was getting rid of some large, heavy, bulky items of furniture. I was worried they'd have to come over to carry out two collections to collect everything, and therefore it'd cost me more. Their rubbish removal company took everything away in just one van-load. They stuck to the price too.
Hiring them for waste clearance turned out to be far cheaper than expected. I'm thankful for this company, and what it did for me.
I regularly utilise their commercial rubbish clearance services. They're cheap to hire and always carry out top, speedy work. It's well worth going with them.
Their commercial rubbish clearance crew made light work of everything that needed collecting. There were some large items that I was chucking away too. They took away absolutely everything asked of them, and they stuck to the quote too.
The commercial rubbish clearance went swimmingly with this company handling things. I managed to get everything sorted for a great price too. It was just the perfect service.
The workers came within the frame time given. They were pleasant and clean and willing to follow any instructions that I gave out. The whole procedure on commercial rubbish clearance was done fast. Besides, they never scratched on any of the hardwoods or even got to scratch on any other thing. I will call them again.
I did some research about them online. Rubbish Waste is a fully licenced rubbish removal company. That's what I wanted. I didn't want to hire any old company and risk having my items just dumped somewhere random. I wanted a company that'd dispose of everything ethically and responsibly.
The experience with their rubbish clearance was great. Their servicemen removed all the rubbish fast. I will call them again.
Their crew were efficient and affordable to hire. I couldn't have asked for a better company to be put on my job. I'll hire them again if in need.
The rubbish removal job was completed so incredibly quickly, legally and responsibly too. It's why I chose this company. I want to thank them for coming through for me.
Their rubbish removal crew were incredibly hard-working. I want to thank them for taking care of my junk collection job so efficiently and so quickly.
The rubbish clearance guys from Rubbish Waste were the best to work with. They removed all the dirt with a lot of ease. The waste removal services were top-notch.
You have the best personnel with great dedication to delivering unique commercial rubbish clearance services.
The rubbish removal team got to work quickly. They were professional, affordable, and got everything cleared, seemingly in an instant. It was pretty much just the service I wanted from Rubbish Waste.
The general job on office rubbish clearance was excellent. The office smelled great and was spotless. I wish to work with Rubbish Waste again.
This rubbish removal firm said they'd make a concerted effort to divert as much of my waste away as possible. I hired them to collect my junk. I was confident they would do what they said they'd do.
I reached out to them for a quote for my job and further details about their services, how they operate. I was happy with what was detailed to me, so went ahead and hired them for the rubbish removal job. I'm glad I did because they handled a load of junk perfectly.
I reached out to this firm after hearing good things about them. They tackled my commercial rubbish removal needs brilliantly, as promised. My business is certainly going to lean on them in the future.
I was so happy to find this waste removal service. They are inexpensive, and they get the job done. Best rubbish removal company.
This is the only waste removal company that my construction company will use. They do excellent work and charge less than any other companies that I called.