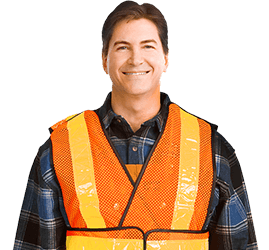 About us
Keeping the environment safe is our main goal that's why we are trying to recycle and dispose of in the Environment Agency's criteria.
Rubbish Waste are the experts that you need in your home if you're dealing with rubbish, waste and junk that you don't have the time or energy to get rid of. Our company has lots of experience when it comes to waste removal and disposal services, and we have cheap rates, friendly and trained staff, and lots of other perks as well! If you're looking for the best and most professional services for your home then it's our company that you need to contact! If you live in the Greater London M25 motorway area then call us now to find out more and to chat with one of our team members!

Our commitment to our clients
Nothing is more important to our company than you, the customer, and we'll always work incredibly hard to deliver the fantastic results that both you and your home deserve. You're guaranteed to be more than impressed with what we can do for you, and we promise to never let you down when it comes to quality, dependability or service.
We'll leave your home looking better than new in no time at all, so hire us for your home today!

Our commitment to customer satisfaction
We know how tough it is to find a company that you can rely on, but that's just what you'll find with us. We're 100% committed to customer satisfaction, and we can even guarantee it! You'll be blown away with our many perks, which include: a free no-obligation price quote, flexible working hours, seven days a week availability, trained staff and competitive prices.
If you're not happy then we're not happy, and we'll work to ensure that you're more than impressed with what we can do for you.

Our commitment to the environment
When you hire our top-class services you won't need to worry about the impact waste disposal can have on the environment, because we always get rid of your rubbish, waste and junk in the greenest and most ethical way possible.
We'll recycle and dispose of your unwanted items with the greatest care and attention, to keep both your and our carbon footprint to a minimum.