White Goods Recycling
Home / White Goods Recycling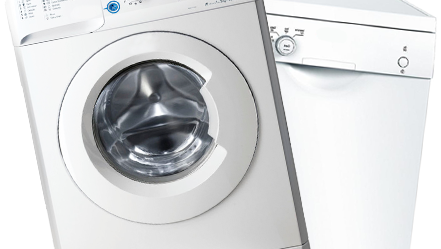 Nothing Goes To Waste When You Use Our Wonderful White Goods Recycling
Have you just had a kitchen renovation and now you have a load of white goods like your fridge, washing machine, dishwasher etc. to get rid of? Well, is here to help you with white goods disposal whenever you need expert assistance. When you need white goods recycling, you can count on us at all times and your electrical goods will be a long gone memory once we have been and gone.
We will remove all your old kitchen items and safely dispose of them the eco friendly way. It is really simple. We'll get rid of washing machines, dish washers, cookers and fridges and more. So if you are interested in finding out more, call now for a free quote. You can speak to one of our friendly and very helpful advisers and they will provide you with all the relevant information. So whenever you need white goods disposal, hire us. We are always here to help you and our prices are excellent!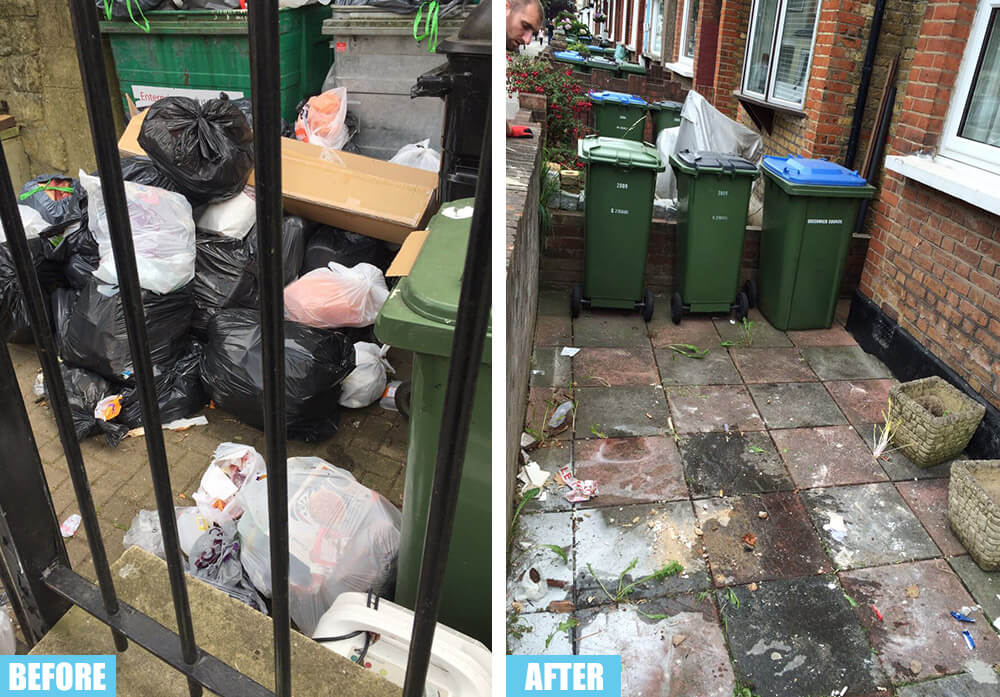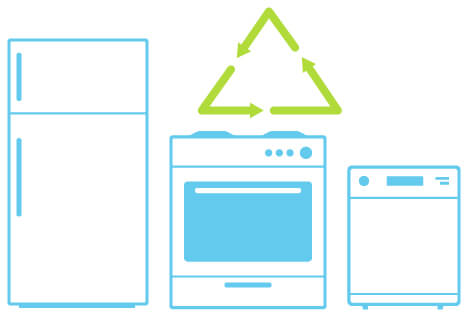 The most eco friendly way to dispose of your white goods is to recycle them. And we can help you do that. Leave it to us. Our white goods recycling service is amazing and we will not waste a thing. So leave your white goods removal to us and we will not leave you unimpressed, that is a guarantee. Every client that hires us is impressed by our services are and by our amazing man and van team. Our white goods removal team is, without a doubt, the best team of experts you will ever meet. They work so hard and with so much enthusiasm, it's no wonder we get so many compliments about them. So the next time you have a house clearance and need used or old fridges, washing machines and any other electrical goods you may have clearing, let us help you. With our white goods collection, we'll pick up anything you need removing and take it away for recycling.
Want to find out more and get a free estimate? Call us now on.
You don't even have to leave the house if you need your white goods recycling. We are an eco friendly company indeed and has been so for many years and we intend to stay that way. Whether you have fridges, dish washers, ovens or whatever else that is classed under white goods, we can collect them and recycle them for you and we will take your things to the proper WEEE treatment facilities. At these facilities your used or old white goods will be recycled the best they can be. We believe in creating a greener earth and a healthier you and the way to do that is to start recycling. When you hire our man and van waste clearance service, you honestly won't believe the outstanding service you will receive. Our team will arrive on time, collect all your unwanted electrical goods and take them away to our special facility. And basically, that is all there is to it. Instead of trying to do it all yourself, let us help you.
If you would like to book now, call us on today and you'll receive all the help you need. Plus, you will be thrilled with our white goods collection service because not only is it top quality – it's more than affordable to all!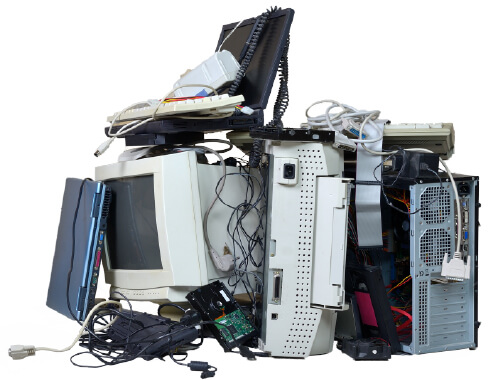 ---
Our Testimonials
Booking them for rubbish removal was a great help. They removed plenty for me in a super-quick time and seemingly with ease. It was the speedy, professional service I wanted.
They took care of white goods recycling for me quickly and efficiently. I left it all to them on the day and they removed all the junk in a quick time. I'd recommend them to anyone.
Their rubbish removal team from did a splendid job for me. I was removing a lot of junk. They took care of it with ease.
Rubbish Waste was a brilliant help for my rubbish removal needs. I was getting rid of some white goods recycling. They assured me they'd be able to get rid of everything in just one collection session, and they didn't disappoint.
I hired them for white goods recycling. It was a big job. As I was getting rid of so much, I thought hiring them would cost an arm and a leg. I was pleasantly surprised at the price of it all and the speed of service.
Rubbish Waste was very responsive. I reached out to them for a white goods recycling quote and they got back to me pretty much immediately. The price was good, so I hired them, and the service on the day was just what I'd hoped.
Hiring Rubbish Waste for white goods recycling purposes proved to be so incredibly cost-effective for my business. Since hiring them for the first time, I've booked them in for ongoing collections. They regularly impress.
The waste recycling team worked solidly to get the area cleared so quickly. I was amazed that they'd managed to pack up their van so quickly.
I liked what I read on their website and was glad to learn they operated. I hired them for the job and received a top service on the day. Booking them for white goods recycling is definitely recommended.
I want to thank Rubbish Waste and their hard-working team for helping out with my massive white goods recycling. Getting all the junk removed so quickly wouldn't have been possible without all their help.
I hired them for a house clearance. I needed junk cleared from every room. They handled it in a systematic, professional manner. Watching them at work, handle things so speedily, was a sight to behold. They had the junk cleared away in no time at all.
During the garden waste removal service, some bits of green waste dropped out of the bags. They took the time to clear everything up, and leave the area neat. I'm sure other companies would've just swept it under the carpet so to speak.
I explained my white goods recycling needs to them and they assured me they'd be able to handle things. The hard-working professionals that arrived didn't disappoint.
Because of everything I needed to remove from my flat, I thought the flat clearance would cost a lot more than it did. It turns out it pays to get quotes from different companies, to shop around.
I want to thank their team for the superb way with which they handled my flat clearance in. I was stressing about how to get rid of everything. I needed to do so on a budget. Coming across this company, their online services helped me out massively.
Great price, thorough cleaning, and good communication. The people love your waste recycling services.
I am delighted that their serviceman came on time and did a great white goods recycling job.
I hired Rubbish Waste for same day white goods recycling. It was a massive relief to finally be free from all the unused appliances.
It was a neighbour of mine who actually recommended this company to me. I was very grateful for the recommendation. The service turned out to be just what I needed.
Thorough and prompt white goods recycling services. My compound is now cleaner than ever. We are indeed impressed with your work delivery ability.
They made an effort to divert most of the junk they collected from me away from the landfill. I appreciated that. It made me feel a great deal better about hiring them for white goods recycling.
I was very impressed with their team. They were professional throughout the short time they were working in my property.
They said they had a number of trucks operating, so would probably be able to collect my junk on the same day. They contacted me two hours later to say they'd be coming around. The job was completed speedily and professionally.
This rubbish disposal firm said they'd follow environmental guidelines when disposing of my waste. I had them collect my junk. I'm sure it was all disposed of appropriately.
You indeed sent a waste collection person who was so hard-working. Generally, he was pleasant and arrived in time. I am pleased with the work you continue to do.
Rubbish Waste said diverting waste from landfill, recycling, was their top priority. That's what made me hire them. Their team, on the day, worked quickly and were professional throughout the short time they were there.
They made out that recycling was their top priority. I had no reason to doubt them. Hiring them for the white goods recycling job was the best thing I could've done.
Some diligent white goods recycling people came to my aid. The residents in my surrounding are all pleased with Rubbish Waste's work in services delivery.
Rubbish Waste has helped us with rubbish removal several times. We own rental properties in and around. I would recommend their services. Great company with even better prices.
They said that same day rubbish disposal was available. I made full use of their same day services. Being able to get rid of all of the unneeded white goods on the same day was a massive help. I doubt they know how much.