Waste Clearance
Home / Waste Clearance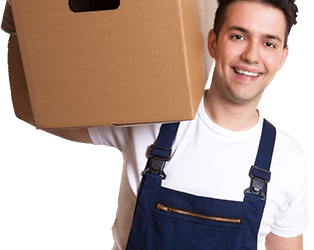 Never Underestimate the Importance of Waste Clearance
Waste and junk are two things that can creep up on a homeowner over time. In fact, in many cases it can bring your home to its knees. It was once a case that in order to deal with such problem you would need to work day and night to get rubbish shifted. When it comes to waste clearance, you no longer have to tackle the task alone, as Rubbish Waste are on hand to help. It is our M.O. to provide people up and down the United Kingdom with waste removal and clearing services that suit the clearance needs of everyone. We aren't just your regular home clearance company either, as our service is truly the very best around. Professional, reliable and cost efficient, our service makes house clearance tasks a hassle-free experience. From a quick man and van offering to a fully planned operation, we offer a wide range of home clearance services to suit all budgets and situations.
Do you need more information? Then call us today on 020 3540 8131 and speak to one of our team. They will then talk you through exactly what it is we offer.
We stand as a leading waste clearance company in the United Kingdom, which as most will know is not an easy title to ascertain. Company after company are out to compete for your business, but we aren't just another house clearance company.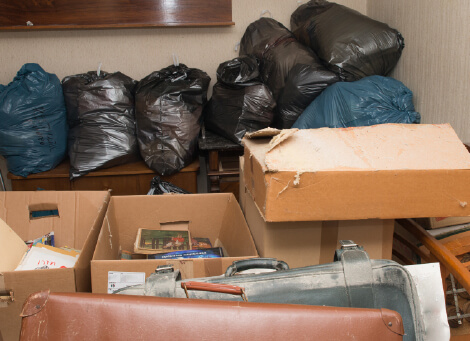 We take on the responsibility of delivering a premier service through a team of professional staff who know the field unlike anyone one else. From skip hire to the hard labour, our team has all the skill and knowledge to make your home clearance job as easy-going as possible. When you first talk to us, we won't just lump you in on the same service as everyone else. We will listen to all your clearance needs and devise a plan that has every based covered. You won't just get any service from our team, you will get one that truly customised to what you need.
Waste removal isn't just a task anyone can pick up and do; it takes true skill and experience to execute successfully. Don't put your needs into the hands of a cowboy clearance service; opt for reliability by choosing us.
It may not be pleasant, but it is something that every renter or homeowner must face at one point or another. Waste and junk can hurt the appearance of home and in some instances even damage its condition.
You will want to tackle the issue as soon as it occurs, which is where Rubbish Waste can step in and help. By hiring our clearing services you will no longer need to tackle the task of a home or property clearance alone. Our team have experience a plenty and can tackle the job at hand without issue, as there is no task too big or too small for us. For us, it isn't just as simple as showing up and dumping your waste at the nearest place. It is all about planning, something we do better than any other company around. When it comes to waste disposal we leave no stone unturned and make sure every aspect of the task is handled properly.

Still not convinced? Then pick up the phone and call our dedicated waste disposal team on 020 3540 8131 . They will not only talk your through what we do in more detail, but also provide you with a free no obligation quote. When you want the number one name in waste clearance, don't delay and speak to us today!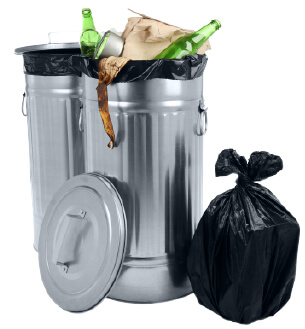 ---
Our Testimonials
G. Basterfield
2023/06/10
I booked Rubbish Waste for waste clearance as I wanted to start making better use of my loft space. They arrived on the scene and had it cleared from all the junk, seemingly in an instant.
The waste clearance service wasn't an easy job. They had to remove everything from a rather small loft space, carry it down a few flights of stairs, down a narrow corridor and then out of my house. The two-man team they sent around managed it superbly.
The waste clearance lads handled the rather tricky job with utmost ease and professionalism. No damages occurred and thankfully, nothing was scratched. It was just a great service.
The waste clearance help was very much appreciated. It was far from an easy job. Their professionals made it seem so.
The waste clearance service meant that I could start putting my loft space to better use. They helped me out a great deal.
I was getting rid of a load of general waste and was hoping I'd be able to get waste clearance sorted for a good price. Luckily, I did my research. This firm gave me a very good quote for the job and they stuck to it.
I thought companies would hike their prices up for commercial waste clearance. But I got everything cleared from our commercial premises for a very good price. I'm glad I came across this company when I did. I'd recommend them to anyone.
I hired Rubbish Waste to take care of waste clearance for me. Amazingly, considering all that needed to be removed, they were able to complete the clearance later that same day, and at no extra cost.
The waste clearance job went by without a hitch. I'm glad I trusted Rubbish Waste to take care of the disposal. I have no doubt they disposed of everything responsibly too.
I booked them for a big waste clearance job. It was a job well done. They removed the massive load quickly, efficiently and without any problems at all.
Rubbish Waste is just great when it comes to anything to do with waste removal. I've hired them numerous times. They're always available to carry out clearances when in need and have never let me down.
Hiring Rubbish Waste for waste clearance purposes helped me out massively. I got everything cleared away with ease. I reached out to them. That's pretty much everything I needed to do on my part. They handled the rest.
Their flat clearance team arrived and went about their business. I left them to it, returned ten minutes later, and was amazed that they'd cleared everything already.
Their hard-working waste clearance lads did some terrific work for me. I'll certainly be keeping their details handy, and will be hiring them again if and when in need.
I was getting rid of lots of different types of waste. I was after an ethically responsible rubbish removal service. Good things were being written about this firm online. I hired them and had no doubt they removed the majority of my junk responsibly.
Rubbish Waste's waste clearance team came, and they were polite and professional. They worked extremely hard to remove all the waste from my home.
The massive house clearance I entrusted them with was faultless and was completed efficiently and professionally. I have no complaints, just high praise for this firm.
The services of garden waste clearance were efficient. While moving out, there are many things that any person ought to do. These company guys came in time and delivered an excellent service. I am impressed, and I will call you again. The price was reasonable.
I lean on this company a lot. They are great for waste clearance and such services. I've hired them many times. They always impress with the speed and efficiency of their work.
The junk clearance team worked magic and delivered excellent services in my home. They were thorough, worked hard, arrived on time, and worked without supervision. You are most welcome to come back to.
I got them around for waste clearance purposes and am very happy with what transpired. I was thrilled with the outcome, the fact they were able to get everything cleared so quickly and didn't create a mess.
Your whole team from garden waste clearance is dedicated to what they do. You are the best company that I would love to work with at all times in the future. I have no words to recommend you enough!
I've hired Rubbish Waste for waste clearance jobs on countless occasions. They present an easier option for me. It's far easier hiring them rather than attempting to get rid of all of the waste myself.
The garden waste clearance staff came when they had promised to come. I loved they kept calling to remind me that they were on their way to my home. They are polite and professional and offer outstanding services in the different waste clearance jobs.
From the initial point of contact to the completion of the waste clearance, everything was spot on with this company. I'd thoroughly recommend hiring them if in need.
I hired Rubbish Waste to do waste clearance at my grandparent's flat. They arrived early and had everything done and tidied up before the scheduled time. They were excellent. I would recommend their services.
This is a great little waste removal company. They did a job at my flat recently and it went quite well. They were fast, efficient, and affordable, what more could one ask for?
Many of rubbish removal services I called were way out of my price range but Rubbish Waste was affordable and their team did an excellent job. I would hire them again.
I was using a different waste removal service but a friend mentioned how cheap these guys were. I switched and never looked back. They have been doing an excellent job. I would recommend Rubbish Waste.
I called quite a few rubbish removal companies and this one had the most cost-effective rates and they were able to send someone out the same day. I will be recommending them to friends.